Managed Solutions
Full-service eCommerce architecture
We've got the blueprints for eCommerce because we were involved in drafting them. Our expertise and proprietary technology platform give us the perspective to identify unrealized opportunities for any business.
Work with us
You know where your business is today. We know how it can grow tomorrow.
01
Brand & Product Management
The right consumers, the right branding, the right product detail approach, and the right traffic—all informed by our technology platform, rich data, and decades of cumulative expertise on the leading eCommerce channels.
With analytics, A/B testing, and product content expertise, we create data-informed user experiences to capitalize on what is, effectively, your shelf space: the optimized product detail page.
We support your brand internally, by highlighting its strengths, and externally, by securing against counterfeits and fraudulent resellers.
We provide continual pricing elasticity testing that maps to your goals and to the market to ensure optimal contribution margin to your bottomline.
Customer reviews drive success through user experience and by boosting SEO rankings. We actively monitor and manage reviews by reaching out and following up to resolve concerns.
We optimize key variables to boost search rankings on the leading eCommerce channels. Our catalog of best practices ensures that future issues don't arise with listings in omnichannel catalogs comprising several billion products.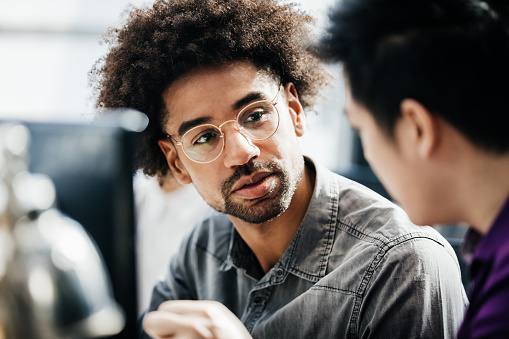 02
Business Intelligence
Reporting that maps the macro (billion dollar businesses) and the micro (detailed product performance and customer insights) to inform long-term strategy.
Our weekly, monthly, and quarterly reporting covers everything from high-level analysis to all the key drivers behind traffic, conversion, and sales. A full business accounting? Done. The "why" behind a specific listing's performance for a given period of time? Also done.
Product satisfaction and usage behavior predict future demand. By understanding current customer behavior, we tailor product strategies for future conversion.
Our strategy goes beyond the next quarter and existing business limitations to cover channel expansion, new and existing market analysis, and sales and demand forecasting.
03
Marketing
Stimulating demand, driving qualified traffic, and keeping engaged consumers informed and interested.
85% of Amazon consumers use keywords to discover products. We use targeted ads to capitalize on those keywords. Our sophisticated strategies connect your products to Amazon's most effective keywords.
Amazon's Demand-Side Platform is a closed-network of ads that target hundreds of millions of consumers by demographic and purchase behaviors. We manage this system to drive qualified traffic and nurture demand in engaged consumers.
Our proprietary technology tracks millions of keywords and qualifies their effect on sales rank. We parse strategic, data-verified keywords to boost organic rankings.
We maximize seasonal promotions, lightning deals, omnichannel promotions, and special partnership deals on Amazon. Our targeted promotion strategy anticipates and drives omnichannel demand.
04
Inventory & Logisitics
Machine-learning inventory management and omnichannel fulfillment solutions.
Our proprietary machine learning AI algorithms forecast ideal inventory levels. No system is perfect, but with the right inputs, we prevent catastrophic over- or understocking.
The Prime badge drives higher sales velocity. We simplify the process to acquire it by converting to Fulfillment By Amazon (FBA). Our insider knowledge ensures Amazon receives your inventory expeditiously and that we can work with the correct Amazon teams to resolve issues.
We've generated millions in added profits simply by reshaping product packaging to cost-effective shipping dimensions.
In a hyper-connected eCommerce world, the consumer demands shipping transparency. We know the myriad issues that might impede that, so our teams are equipped to help resolve any issues between the warehouse and delivery.
05
Sales Channel Expansion
We began with the architecture of Amazon; we now apply that expertise to omnichannel eCommerce, including the potential advantages and risks involved in each selling platform.
Channel-hopping between global Amazon live marketplaces can more than double sales potential. Our expertise equips brands to expand into lucrative new markets.
Our teams are equipped to support your products and help navigate the potential—and the headaches—of an up-and-coming eCommerce channel.
Sales worldwide are approaching $100B. Establishing a strong presence boosts a Brand's portfolio and staves off fraudulent resellers.
When we say "omnichannel," we mean it. Overstock, Home Depot, Target, Sam's Club, Rakuten, and others—no platform is beyond our purview.
06
Customer Solutions
We ensure point-of-sale conversion translates to converting consumers to brand advocates.
Our insider knowledge gives us a head start in resolving live marketplace issues, including ASIN and account suspensions, to keep brands operating at full capacity.
We actively contact consumers to ensure 100% satisfaction. The insights we gain also help us improve product design and drive organic traffic by encouraging customer reviews.
We follow up on negative reviews to understand the situation, resolve the issue, and generate insights to prevent future problems.
Our CS teams build custom messaging that reflects your brand's tone and values with timely, accurate, and well-mannered responses.